By Mitch Paine, CFM
From March 2015 Floodplain Management Today
Floodplains serve useful natural ecological functions, like storing floodwaters, and their best use is open space. If no structures are present in an area subject to flooding, then no damages occur and people's lives are not in danger. Communities clean up and recover after a flood much quicker and more cheaply if flooding just affects open space.
In the Community Rating System (CRS) Activity 420, preserved open space in the floodplain can yield a very high number of points: communities can get up to nearly 2,000 points for this credit area alone. A variety of types of credits are available: open space preserved, deed restricted parcels, natural functions, open space incentives, and low-density zoning.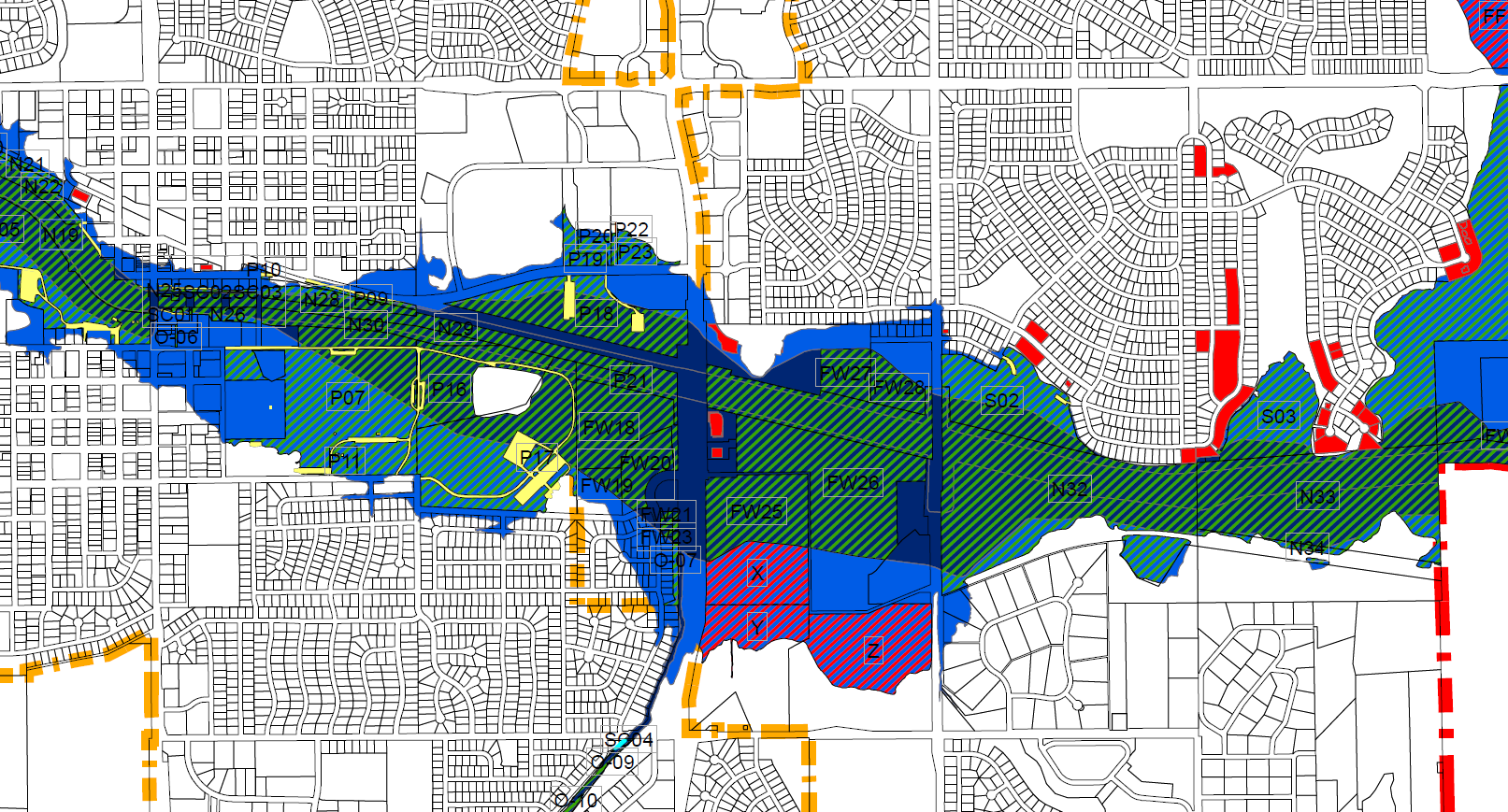 Your community can get up to 1,450 points simply by calculating the acres of open space in your floodplain, or Special Flood Hazard Area (SFHA). The open parcels must be mapped and be truly open, with no buildings, storage, filling, or other encroachment. A park with a large paved parking lot can be counted, but the area of impervious parking lot surface must be deducted. The parcel also must be "preserved" either by being owned by a public entity, private preserves like hunting grounds or private golf courses, or areas where buildings are prohibited. Your community must provide a map and an inventory of all of the parcels that are open. Your score is calculated by taking the acres of open space divided by acres of SFHA. That ratio is multiplied by 1,450 to find your score.
A number of other points are available in this activity that reflect the value of maintaining floodplains free of buildings and other development. If any of the open space areas credited have a deed restriction that prohibits any future development, then those parcels can receive additional credit. The language in the deed restriction should specify that no new buildings are allowed, that the restriction runs with the land, and that it cannot be changed by a future owner.
If any open space areas credited serve natural functions of floodplains, then they can receive additional credits, just like the deed restricted parcels. Natural functions areas have to be in an undeveloped natural state or restored to a natural state. For example, preserved natural wetlands, like the wetland areas north of Lincoln along 27th street receive credit. For credit, a natural resources professional must submit a form certifying the natural functions.
The other credit activities that are good policies and can get credit include incentives for open space areas. If your community has in its subdivision or zoning regulations open space incentives like density transfers, planned unit developments, cluster development, or greenway/setback rules, then you can likely get credit here. These incentives should be focused on helping developers set aside floodprone land in new developments for open space – be it parks, recreation, or natural areas.
Lastly, your community zoning ordinance likely has language that encourages low-density development. Often, these are the agricultural or ag-residential zones in the extra-territorial jurisdiction. Minimum lot sizes are typically 5 or 20 acres per housing unit. By having such low-density areas in floodplains, it means fewer structures will ever be flooded. CRS credits areas in low-density zoning and communities can potentially receive up to 600 points for these areas.
CRS is full of details and nuances to help fit your community's particular situation, and as always, reach out to Katie Ringland at Katie.Ringland@nebraska.gov or (402) 471-2094 for more information!
Preserving open space in our floodplains in Nebraska is the best way to truly make our communities safer places to live. CRS recognizes this and gives communities a large number of points for their work in this area. As communities look to developing flood risk reduction projects, creating open space free of development should be on the top of the list. Buying out floodprone properties and leaving their parcels free of buildings is a far cheaper and safer option in the long-run than building levees or dams.
We would do well to learn from Fort Collins, Colorado. The City had a program to purchase properties in the floodplain for many decades. Currently nearly 70% of the floodplain is open space and in the 2013 flooding, damage was minimal from floodwaters in Fort Collins, while so many other Colorado communities were devastated. It is only a matter of time before flooding hits our communities and every acre of open space means fewer lives or buildings at risk!