Groundwater Interactive Maps
The Nebraska Department of Natural Resources Permits & Registrations Division, Groundwater Section, has updated its interactive mapping application to provide the public with the latest web mapping technology.
Please use the resource below when attempting to access groundwater well data for the State of Nebraska. If you have questions or comments regarding this mapping service, please visit the 'Contact The Division' at the bottom of the browser.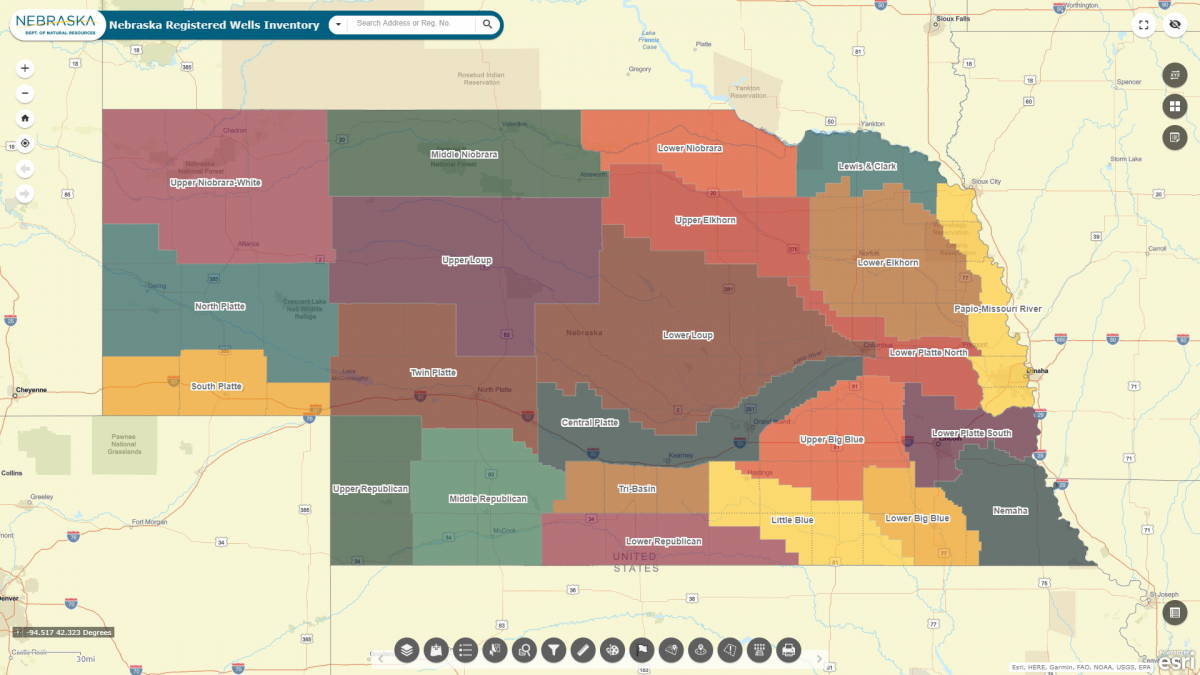 Groundwater Interactive Map